Activity of the Week: Compete in a Cornhole Challenge
Activity of the Week, Alder Creek Cafe


Aug 07

By Ashley Quadros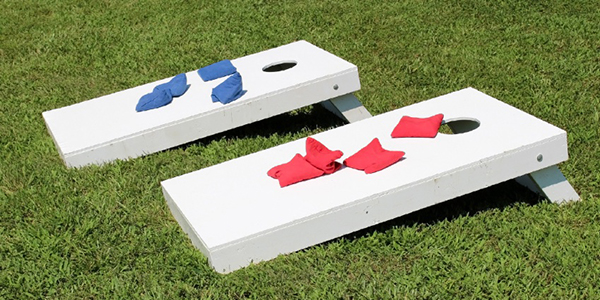 Get ready for cornhole! Cornhole is a classic tailgating game and we have brought it to Tahoe Donner for two fun and competitive cornhole tournaments. Both tournaments are taking place at the Alder Creek Adventure Center, the first of which is on Aug. 11 with sign ups beginning at 5:30 p.m.
You don't need to be a cornhole pro to play, but you do need a partner to take on other challengers. Cost to participate is only $10 per two-person team, which includes a drink ticket for each player.
Cornhole is open to the entire community, so start practicing now because the top two finishers will win prizes! Plus, make sure you come up with a cool or unique team name, as the best name (as determined by staff) will win a prize, too!
If you miss the first cornhole tournament, you can still drop in for the second tournament on Sept. 1. And if you participate in tournament one, you can still participate in tournament two! Sign up your two-person team beginning at 5:30 p.m. the day of each tournament; each tournament starts promptly at 6 p.m.
The Alder Creek Adventure Center, located at 15275 Alder Creek Road, will be open until 8 p.m. for all of your food and beverage needs as you compete to become the next cornhole champ.