Bocce Ball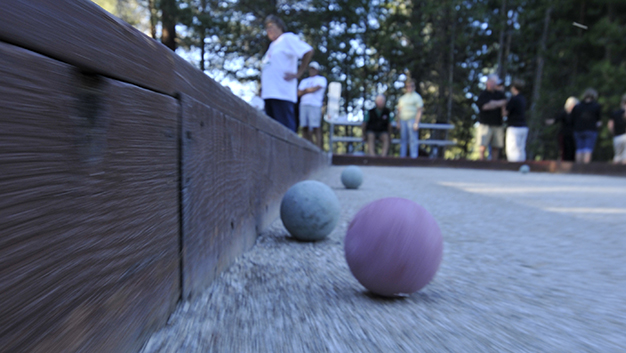 Bocce Ball is Open for Fall 
From the descendants of Caesar, bocce ball is a favorite at Tahoe Donner with four courts located behind Northwoods Clubhouse. Members, check out a key to access the complimentary equipment Member Services in Northwoods Clubhouse between 8 a.m.-5 p.m. daily; after hours, check out equipment at Pizza on the Hill. Bocce courts are reserved for league play and grooming from 3 p.m. until dark on Tuesday evenings.
Bocce Ball League – Registration for Members Begins Next Spring
For seasoned competitors, rally your team for this summer's Tahoe Donner Bocce Leagues. Bocce ball courts will be reserved exclusively for league play during the times below. In case of inclement weather, make-up dates will be scheduled. Contact 530-582-9646 or email recreation@tahoedonner.com for more information or to sign up.
Dates: Tuesdays, June 19, 2018 – August 14, 2018 from 4 p.m. until dark
Cost: $120 per team