Mar 22 - Mar 23
Alder Creek Cafe Now Open for Dinner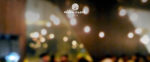 Enjoy a new and unique mountain casual dinner menu each Friday and Saturday from 5-8PM.
Mar 23
"Hands-On" Wax Clinic
Learn how to make your skis really fast and make your ski bases happy. Bring a pair of your skis and join Toko Wax guru Roger Chaney for a "hands-on" glide wax clinic.