Kids Club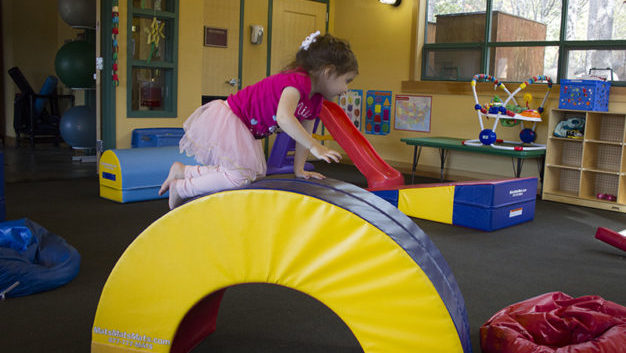 Come work out or just relax in the lobby at Trout Creek Recreation Center while your children enjoy our Kids Club, where they're sure to have a great time with games, books, crafts and toys for all ages to enjoy.  Trout Creek's Kids Club is designed for children ages 3 months to 8 years, and is open daily (hours of operation below).
Our childcare staff have undergone background screening and are CPR and First Aid certified. Drop-in services are restricted to a two-hour maximum per day, and parents are required to stay on the premises during this time. Feel free to bring water and a snack for your child, but we do ask no peanut butter or foods with peanuts due to the high number of food allergies.
Ask about our Kids Club punch cards – they make great gifts! Purchase at the Trout Creek Recreation Center front desk.
Cost
Members
2 hours for $17 ($8.50 per hour, per child)
10 hours for $77 ($7.70 per hour, per child)
20 hours for $129 ($6.45 per hour, per child)
Guests
2 hours for $25 ($12.50 per hour, per child)
10 hours for $85 ($8.50 per hour, per child)
20 hours for $150 ($7.50 per hour, per child)
*Must purchase in blocks of two hours or more. Late fees apply after two hours.
View Kids Club Rules (pdf) and Child Care Waiver (pdf).
For more information call (530) 582-9604 or (530) 587-9437.
Kids Club Music and Movement – Postponed until Spring
Parents, stay tuned for notifications on when these classes will start up again. Enjoy singing interactive songs and moving with your child using dance, instruments and exercise. This class is designed for parents and children ages 6 months to 2 years old. A parent is required at every class.
Days/Hours: TBA
For more information, please contact Vivian Herrera, childcare coordinator, at vherrera@tahoedonner.com.