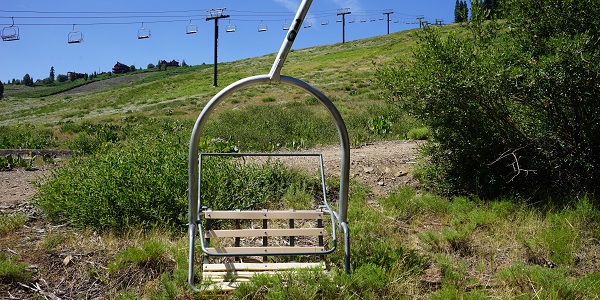 Snowbird Chair Auction: Own a Piece of Tahoe Donner History
Capital Projects, Downhill Ski Area, Member News


Jul 27

This winter will see the debut of the brand new Snowbird Chairlift featuring modern three-seat chairs at Tahoe Donner Downhill Ski Resort. The original Snowbird Chairlift, which opened in 1971 and featured double chairs, is currently being dismantled, and with its replacement comes your chance to own a piece of Tahoe Donner history.

Ten double chairs from the original Snowbird lift are now available for auction, and all TD members are encouraged to bid. Here's everything you need to know:
Bidding starts at $850. The 10 highest bids will each win a chair. Bidding is open to TD members only.
Email your highest bid to snowbirdchair@tahoedonner.com. The deadline for entry is Wednesday, Aug. 22 at 9AM.
Winners will be notified by Wednesday, Aug. 22 at 12PM. They can pay for and pick up their chair and certificate of ownership within the next five days.
On Monday, Aug. 27 at 12PM, unclaimed chairs will be made available to the next highest bidder.
Why wait? Email your highest bid now to snowbirdchair@tahoedonner.com, and stay tuned to find out if you won.