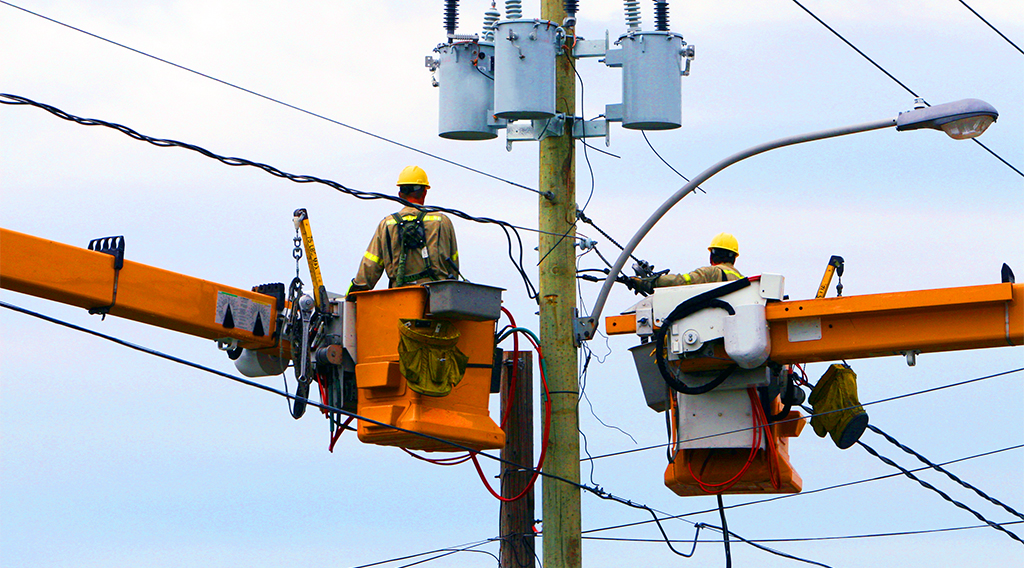 Your Guide to Local Public Safety Outage Management (PSOM)
Alder Creek Adventure Center, Alder Creek Cafe, Architectural Standards, Association News, Beach Club Marina, Bikeworks, Capital Projects, Cross Country Ski Area, Downhill Ski Area, Equestrian, Forestry, Golf, Member News, Northwoods Clubhouse, Pizza on the Hill, The Lodge Restaurant & Pub, Trails, Trout Creek Recreation Center


Sep 07

Did you know that the Truckee Donner Public Utility District (TDPUD) depends on NV Energy for its electricity? The best way for TDPUD customers to receive alerts for anticipated PSOM events and unplanned outages from TDPUD is to be enrolled in their Outage Management System, which delivers automated, real-time text and email outage alerts. Customers must have a SmartHub account to receive these outage alerts and verify their cell number with two-step authentication to receive alerts via text. Click here for a step-by-step tutorial on how to complete this process. Once enrolled, customers can also customize what kind of notifications they want to receive from their SmartHub account.
---
TIMELINE OF EVENTS
In the event of extreme wildfire risk, NV Energy can de-energize transmission lines that deliver power to Truckee as part of their Public Safety Outage Management (PSOM). Even if the fire danger in Truckee seems low, the region may experience a power outage event if the risk is high in Northern Nevada.
1: Extreme Weather Forecasted | NV Energy weather specialists forecast potential extreme weather.
2: Early Outage Warning Notification | TDPUD will attempt to notify all customers if an NV Energy PSOM is planned between 48-24 hours and 12-4 hours before the outage.
3: Power Shut Off | Power is shut off to affected areas to prevent wildfire.
4: Weather Event Over/Start of Inspection Patrols | After the weather event is over, NV Energy and TDPUD crews will inspect and patrol transmission and distribution lines to ensure that power can be restored safely. These patrols can take from 12 to 24 hours to complete.
5: Power Restored | Once NV Energy has restored power to the transmission system, and after TDPUD has completed individual distribution line patrols, TDPUD will restore power to affected areas as quickly and safely as possible. Restoration may take 8-12 hours after NV Energy restores power.
---
HELPFUL RESOURCES TO BE PREPARED FOR A POWER OUTAGE
PSOM Guide
Ready Nevada County
Truckee Donner Public Utility District (Register for My Account alerts)
Power Outage Notifications 
---
TAHOE DONNER OPERATIONS IN THE EVENT OF A POWER OUTAGE

In case of a power outage, Tahoe Donner is prepared to adjust its operations across the following amenities. TD members must bring their member passes to enter the private amenities as staff will not be able to look up individuals on their computer. Phone lines will not work in any amenity operations except for the Northwoods Clubhouse and Trout Creek Recreation Center as they have a backup generator to provide power.
ALDER CREEK CAFE AND ADVENTURE CENTER
Alder Creek Cafe and the Adventure Center will close
ARCHITECTURAL STANDARDS OFFICE (ASO) 
ASO will operate with limited capacity and operations once relocated to the Northwoods Clubhouse
BIKEWORKS
While Alder Creek Cafe will close, Bikeworks will continue to operate. However, credit card transactions will be processed manually and charged once power is restored.
Phones might be inoperable
BEACH CLUB MARINA
The marina will remain open with membership passes checked manually for entry
Member guest access will be charged via a manual credit card transaction and processed when the power returns
Rentals can continue with manual credit card slips to be processed when power returns
The Marina Grill will serve packaged grab-and-go items (no hot food or full beverage service)
Restrooms will be available during daylight hours
EQUESTRIAN CENTER
All services will remain as long as cellular coverage exists
GOLF COURSE 
Please contact the clubhouse to sign in. Some public rounds will have been paid for through EZ Links. Tahoe Donner members should bring their credit cards for manual payment, which will be processed upon power restoration
Walk-up play is possible if players have a credit card for a manual charge to be completed when the power is restored
Restrooms will remain open during daylight hours but will have to close as the sun goes down
The Lodge's Pavilion will serve packaged grab-and-go items (no hot food or full beverage service)
Tee Nine Grill will serve packaged grab-and-go items (no hot food or full beverage service)
NORTHWOODS CLUBHOUSE + PIZZA ON THE HILL
The Northwoods Clubhouse and Pizza on the Hill should be able to operate and stay open as the building has a backup generator to supply power during an outage
TAHOE DONNER CAMPGROUND
The campground should be operational in the event of a power outage without phone or email access
THE LODGE RESTAURANT & PUB
The Lodge Restaurant & Pub will close, and The Lodge's Pavilion and Tee Nine Grill will serve packaged grab-and-go items (no hot food or full beverage service)
TENNIS CENTER
Court reservations will be honored with manual validation of member or guest
Phones will not work; reservations for the following day will need to be made in person
All sales will be processed manually, and credit cards will be charged once power is restored
Members and guests must bring their passes as staff will not be able to look up individuals by computer
TROUT CREEK RECREATION CENTER 
Trout Creek Rec Center will operate as normal with generator power
Entry to the Rec Center will be on a first-come, first-served basis
Members and guests must bring their passes as staff will not be able to look up individuals by computer
TAHOE DONNER RECREATION HUT
The Recreation Hut will be able to operate outdoor events like bocce ball, volleyball and archery
Phones will not work; reservations for the following day will need to be made in person
All sales will be processed manually and credit cards will be charged once power is restored