How to Apply
The Giving Fund utilizes the consolidated grants and scholarship application processes of the Tahoe Truckee Community Foundation TTCF).
You'll find grants and scholarship guidelines here: https://www.ttcf.net/grants/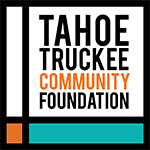 TTCF, with its vast experience, annually conducts requests for proposals from local non-profit organizations and scholarship applications from graduating high school seniors.  Members of the Giving Fund committee participate with TTCF to review the applications as well as select those to receive funding.  Giving Fund grant and scholarship allocations are subject to approval by the Tahoe Donner Board of Directors.
Updated:  11-20-2020