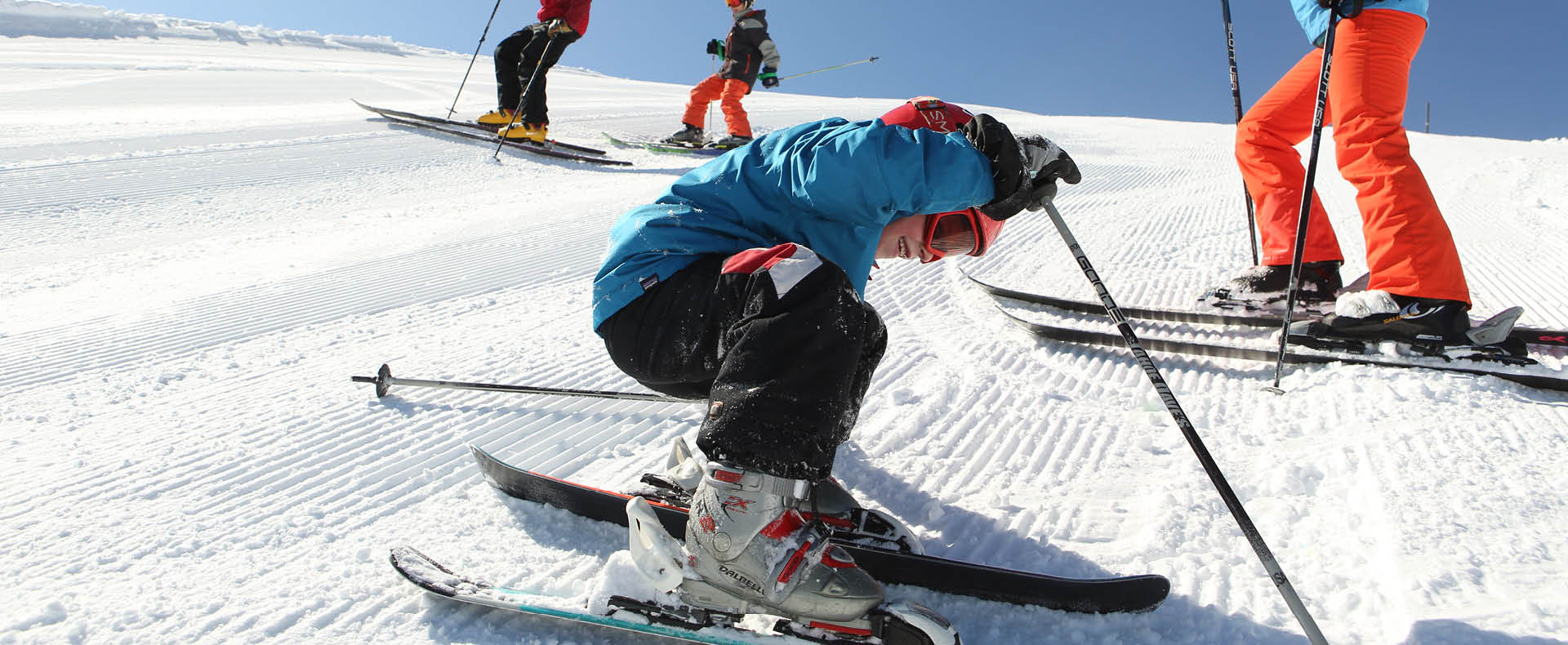 Stoked on Safety!
Association News, Blog Featured, Downhill Ski Area, Featured, Member News


Jan 12

Every year, ski resorts around the country celebrate January as National Safety Awareness Month in partnership with the National Ski Areas Association (NSAA) and supported by Ski California®. It benefits everyone to stay safe on the snow; Tahoe Donner is committed to creating an environment that allows skiers and riders of all abilities and ages to shred safely and confidently. Below are important tips and rules to help keep everyone stoked on safety!
---
JANUARY SKI CALIFORNIA SAFETY DAY
On Jan. 28, 2023, participate in Ski California Safety Day with many exciting and educational activities around the Downhill Ski Resort highlighting best practices for safe skiing. From exciting scavenger hunts to national coloring contests to snow science and safety, there will be something fun for everyone. Bonus: receive 25% off Smith helmets and goggles by participating in Ski California Safety Day!
---
KNOW THE CODE: IT'S YOUR RESPONSIBILITY
"Your Responsibility Code" is a universally accepted code of conduct provided by NSAA that is recognized throughout the U.S. and applies to everyone on the mountain.
Always stay in control. You must be able to stop or avoid people or objects.
People ahead or downhill of you have the right-of-way. You must avoid them.
Stop only where you are visible from above and do not restrict traffic.
Look uphill and avoid others before starting downhill or entering a trail.
You must prevent runaway equipment.
Read and obey all signs, warnings and hazard markings.
Keep off closed trails and out of closed areas.
You must know how and be able to load, ride and unload lifts safely. If you need assistance, ask the lift attendant.
Do not use lifts or terrain when impaired by alcohol or drugs.
If you are involved in a collision or incident, share your contact information with each other and a ski area employee.
Winter sports involve risk of serious injury or death. Your knowledge, decisions and actions contribute to your safety and that of others. If you need help understanding the Code, please ask any ski area employee.
COLLISION SAFETY
Safe shredding is everyone's responsibility. When hitting the slopes this winter, be aware of your surroundings – and other skiers and riders – so you can avoid potentially life-altering collisions. Avoiding collisions is a simple three-step process and should be followed by all, regardless of experience:
Be Ready: You never know what kinds of hazards or obstacles may come up; always be prepared to slow down, maintain control and avoid others.
Stay Alert: Be aware of your surroundings, including other people and changing conditions.
Plan Ahead Slow down at blind spots, check uphill when merging onto trails and give other skiers plenty of room when passing. Always maintain a safe distance from other skiers and riders.
HELMET SAFETY
Helmets are for everyone, no matter the age or ability. Although a reported 90% of skiers and riders wore helmets in the 2021/22 season, the proper use of helmets should continue to be encouraged.
Get a helmet that fits properly – one size does NOT fit all. If you are worried about investing in a helmet for growing children, you can always rent one from the Downhill Ski Resort for the perfect fit each time your kids hit the slopes.
Tahoe Donner and NSAA encourage young adults ages 18-34 to wear helmets regardless of confidence or ability – this age group has the lowest rate of helmet adoption. No matter your experience, helmets could save you from unforeseen hazards as well as from injury in a collision with other skiers or riders.
Set a good example. Wearing helmets can encourage young groms to do the same! Kids learn from other skiers on the hill. Be a positive influence this season; always wear a helmet and ski in control.
TIPS FOR RESPONSIBLE LIFT USE
It's your responsibility to know how to use and ride chairlifts safely.
Become familiar with the type of lift you are riding, and ask for help if you need it.
Before loading, remove backpacks and secure loose items. Remove pole straps from wrists.
Look over your shoulder to watch the approaching chair.
Sit all the way in the chair, with your back to the seat rest.
If the lift has a restraint bar, wait until everyone is seated before lowering the bar. Do not attempt to lower the bar if you cannot reach it! Adults should always help kids to lower the restraint bar.
Be aware of your surroundings while riding the lift. If you drop something, let it fall! You can always ask ski patrol for help retrieving lost items.
As you approach the top terminal, prepare to raise the bar. Look for signs advising you to do so to help with timing.
---
MORE INFORMATION
For educational resources and to learn more about all aspects of safety, please visit skicalifornia.org/ski-safety. Join us all month long in January for National Safety Month as California and Reno/Tahoe ski resorts promote health and wellness initiatives as well as on-mountain safety through various activities and opportunities for skiers and riders to learn and win prizes.