Activity of the Week: Discounted and Free Golf
Activity of the Week, Golf, Member News


Jun 06

By Ashley Quadros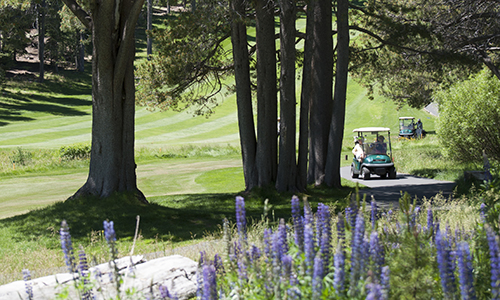 Get ready to golf! This week's featured activity is golfing the greens of Tahoe Donner Golf Course and learning how you can save the most "green" on your game.
Set to open this Friday, June 9, there are a number of reasons why you'll want to be one of the first golfers on the course this season. To get the most out of your day, consider the following golf-related activities:
How to Save the Most "Green" this Weekend
Arrive at noon and drop in for a $20 golf clinic to brush up on your game. This Friday, Full Swing – Irons and Hybrids will be offered to help you achieve the perfect swing. Clinics last approximately one hour and are offered throughout the season. See the schedule.
Stop by The Lodge Pub at Tahoe Donner Golf Course and enjoy lunch as part of Early "Birdie" Happy Hour from 2-4 p.m. You are welcome to stop by The Lodge Pub as early as 11:30 a.m. for lunch or cocktails, but if you go between 2 and 4 p.m., you'll score discounted food and drinks from a special Early Birdie menu. Grab a juicy hot dog and chips for just $5.5 and pair it with a Budweiser beer for $3. All well cocktails are just $5, too! The deals don't end there—stop by The Lodge Pub to see for yourself.
Start your golf game in the mid- to late afternoon to save the most on green fees. With high temps hovering in the low 70s, the afternoon is not only an ideal time to golf—it's also one of the cheapest times. Bonus: junior golfers ages 17 and under may golf 9 holes on foot after 6 p.m. for FREE, if accompanied by an adult. And the adult gets a deal too—golf with your junior for just $20.
If you play it right, Tahoe Donner's already affordable rates can be reduced even more, providing more fun for everyone, all season long.
Explore all current specials and events on the way.