Activity of the Week: Pool Lounging with Lunch Service
Activity of the Week, Association News, Pizza on the Hill, Trout Creek Recreation Center


Jul 31

By Ashley Quadros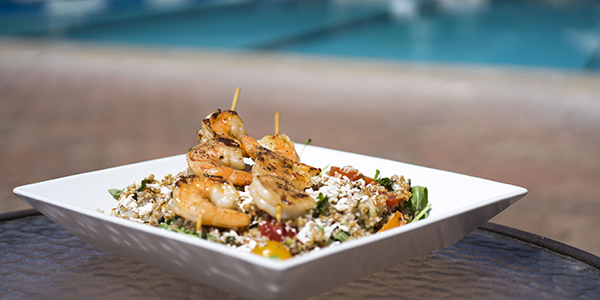 Sometimes it's nice to feel like you're getting away, even when you're at home. If you didn't go on vacation this summer, go to the pool* today!
At both the main pool at Trout Creek Recreation Center and the pool at Northwoods Clubhouse, you can relax under the sun or in the water, taking in the gentle afternoon breeze as you indulge in a waterside lunch—delivered right to your Chaise lounge chair! It's a mini staycation everyone needs to try!
At Trout Creek, simply order from the outdoor Marco Polo Grill and they'll deliver your lunch to your lounge chair. Items from their menu include chips and guacamole, fish tacos, tabouli salad (pictured above), burgers, sandwiches and more—see the menu. At Northwoods Clubhouse pool, order at neighbo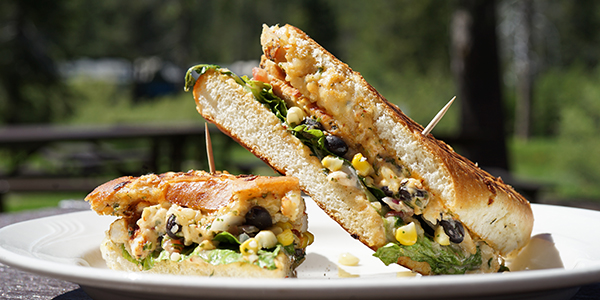 ring Pizza on the Hill and they'll bring your lunch to you, too! Items featured on their lunch menu include pizza, paninis like their southwestern chicken (pictured right), salads and more—see the menu.
While a staycation doesn't beat a real vacation, it's still nice to give yourself a little retreat every now and again on your home front—but act quickly, lunch service at Pizza on the Hill ends Aug. 13 and Marco Polo Grill closes for the season after Labor Day.
To the pool we go!
See more summer featured activities.
*All pools in Tahoe Donner Association are for members and their guests only. They are not available for public use.