Activity of the Week: Take Aim with Archery
Activity of the Week, Northwoods Clubhouse


Aug 21

By Ashley Quadros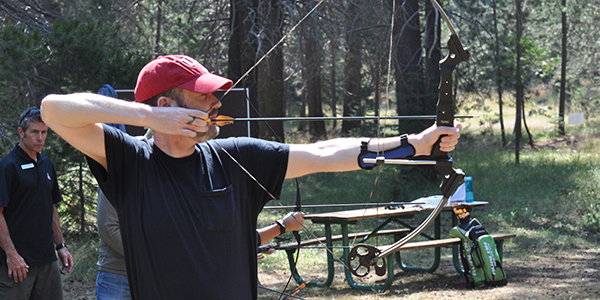 If you've always wanted to try your hand at a bow and arrow, now is the time to do so! Tahoe Donner is proud to offer a designated archery range located adjacent to Northwoods Clubhouse. From target shooting to tournaments, archery is a fun activity to do with friends or the entire family.
Rentals, clinics and even private lessons are available onsite at the Rec Hut. Archery clinics in particular are one of the best values in Tahoe Donner. Offered every Friday–Sunday and starting at $10 per person, clinics include a basic safety/skills course, followed by friendly competition and games. Sign up online to secure your spot. Prefer to do things on your own? Rent equipment by the hour or consider a private lesson.
Whether you're new to the sport or looking to improve, enjoying the archery range at Tahoe Donner is a must do this summer. The range closes for the season after Sept. 3, so get out there today!