Activity of the Week: Try Your Hand at Pickleball
Activity of the Week, Tennis


Jul 17

By Ashley Quadros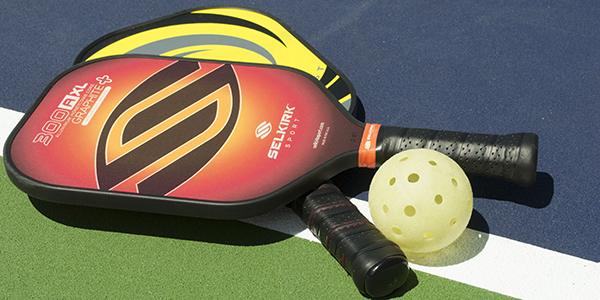 As a Tahoe Donner member, you might not even realize you could be playing pickleball every day. What's pickleball you ask? It's a cross between badminton, tennis and table tennis and the Tahoe Donner Tennis Center offers two premium pickleball courts for your enjoyment.
Unlike tennis, pickleball is played on a smaller court, extending 44 feet long by 20 feet wide, which is about one-fourth the size of a standard tennis court. Because of this shorter distance, it requires less mobility, making it a great option for people of all ages and abilities.
And if you don't own pickleball equipment, rentals at the Tennis Center are cheap, cheap, cheap! It's just $1 for a pickleball paddle and $1 for four pickleballs.
Interested in learning how to play pickleball from the pros? Stop by the tennis pro shop for more info or call 530-587-9474.
The Tahoe Donner Tennis Center is a private offering for Tahoe Donner members and their guests. In addition to pickleball, the Tennis Center offers a variety of tournaments, clinics and special events throughout summer, like the Burgers, Bratwurst and Tennis Bash on July 22.