Covenants, Regulations and Rules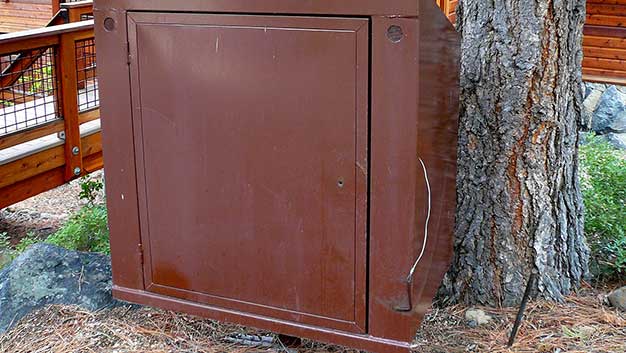 Association policies and procedures
Covenants (pdf)
These rules address what are defined as "separate interests" within the association. Covenants rules pertain to people's behaviors, including amenity usage, lot improvement, parking and business activities within Tahoe Donner boundaries.
In Tahoe Donner, keeping garbage protected from bears, raccoons and other wildlife is important. That's why we insist upon having an approved enclosure that conforms to covenants guidelines for garbage that is stored outside of a house. To apply for an Animal ResistantGarbage Can Enclosure please visit the Maintenance Projects page.
To report a violation or concern online through OneStop please click here.