The Lodge Earns OpenTable 2017 Diners' Choice Award
The Lodge Restaurant & Pub
Mar 20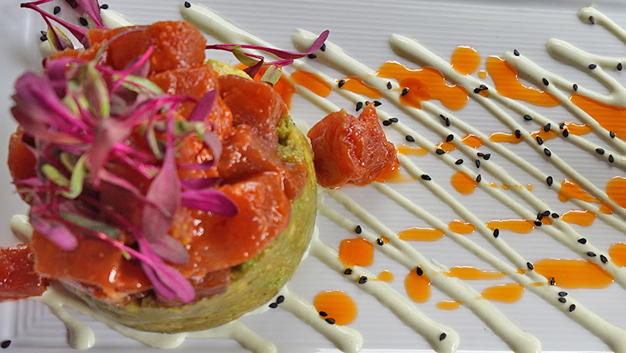 We're excited to announce The Lodge Restaurant & Pub was recognized by OpenTable as a 2017 Diners' Choice winner for the fourth consecutive year. The Lodge was voted among the highest restaurants in North Lake Tahoe in the following categories: Best Service, Best Food, Best Value, Most Booked, Best Ambiance and Best Overall.
The Diners' Choice winners are determined by feedback from diners who booked their reservation through opentable.com. Only diners with a seated reservation can submit feedback.
"It's an honor to be recognized by our customers for providing only the highest quality food and service to our guests," said Christen Holland, general manager at The Lodge Restaurant & Pub. "We extend a special thank you to our loyal customers for writing their reviews and sharing their experiences."
To date, The Lodge Restaurant & Pub has been reviewed over 600 times and maintains a respected, overall rating of 4.6 out of 5.0 stars. Of those who gave a review, 98 percent would recommend The Lodge to a friend.
Located minutes from Downtown Truckee, the neighborhood bistro is tucked away on Northwoods Boulevard in the Tahoe Donner Homeowner Association, where guests are treated to fine wine and gourmet dishes, plus expansive views of the golf course and Sierra landscape. Although locals of the area like to think of The Lodge as a best-kept secret, word has gotten out about the divine seasonal cuisine. Executive Chef Lew Orlady crafts dishes ranging from sharp white cheddar and chèvre gratin mac and cheese, to roasted baby beet and Macintosh apple salad, and grilled braised Angus beef short rib with truffled whipped potatoes, grilled asparagus and a port wine demi. Having started his career at the Culinary Institute of America (CIA) in New York City, Orlady demonstrates a style and flair influenced by several notable chefs and restaurants. Orlady's passion for the culinary arts is exemplified in the food offered at this classic, bistro-style restaurant with Mediterranean and Pacific Rim influences.
"The Lodge is our go-to restaurant in Truckee," writes a recent reviewer. "Their menu is diverse with appetizers, small plates, and main courses, plus delicious desserts if you have sufficient room. Their specials change regularly and are always excellent. Service is friendly and professional, and the staff seem to enjoy their jobs. They want everyone to have a good time and work hard to provide the right atmosphere for that to happen."
"The Lodge is our neighborhood restaurant and most of the time our choice for dining," writes another reviewer. "We will eat in the restaurant or the pub depending on what we plan to eat. The pub is a bit noisy so the dining room is a good choice for quiet. This time we had a table in front of the fireplace and it was cozy and comfortably warm. We both had the short ribs which is to die for. Michael was very attentive and friendly. I highly recommend The Lodge."
To book a reservation at The Lodge Restaurant & Pub, visit www.tahoedonner.com/the-lodge and click "book now" or call 530-587-9455. Preview the current seasonal menu at http://www.tahoedonner.com/the-lodge/menu/ and see special offerings at http://www.tahoedonner.com/the-lodge/specials/. Reservations can also be made by downloading the OpenTable smartphone app