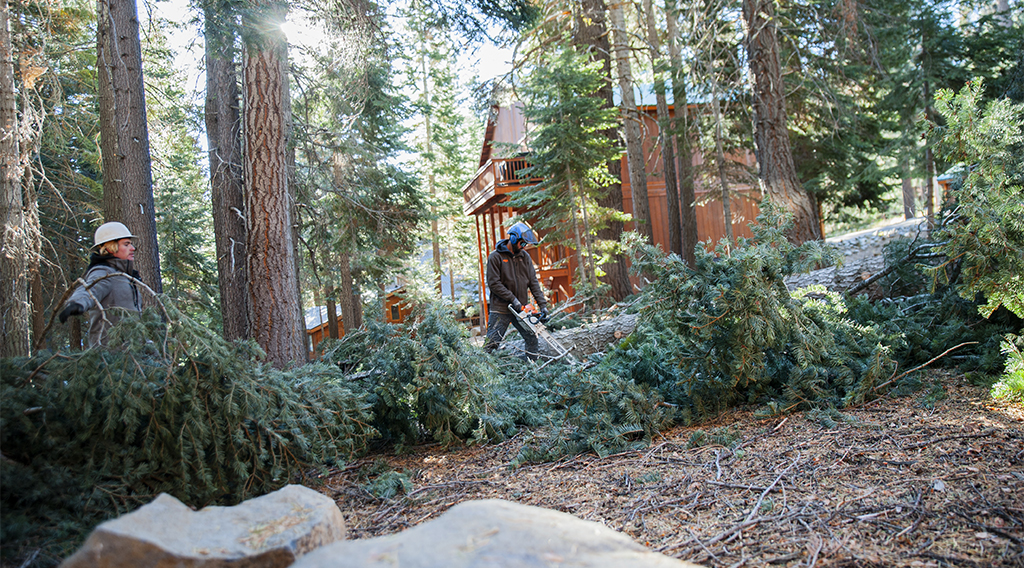 Meet Our Sponsor | Elements Mtn Co - Simplifying Mountain Life
Forestry, Trout Creek Recreation Center


Jun 07

By Elements Mountain Company | A Proud Sponsor of Tahoe Donner's Summer Concert on the Green

Elements Mountain Company was born from a merger of two companies run by Truckee locals with the simple goal to simplify mountain life in the High Sierra by hiring experienced tradesmen with specialized licensing in their area of expertise. Elements offers the most responsive mountain home maintenance service, including:
Snow removal during the winter

Paint and stain

Deck restoration

Asphalt repair and maintenance

Defensible space services during the summer

The first step was to continue to innovate residential snow removal during the winters by implementing real-time tractor tracking and cultivating the largest fleet of Tier 4 tractors in the area that are designed to reduce their operational carbon footprint by 75%. The company then expanded to year-round services, including asphalt sealing, painting, staining and defensible space servicing. With over 40 years of business experience under its belt, Elements credits its employees as the reason for its success. It is proud to employ a group of community-oriented professionals who value the place they work, play and live in. These employees are people who grew up here or have moved here from areas with similar climates to that of the Truckee-Tahoe Basin. They are the kind of people who pick up trash on their weekend trail ride, volunteer at local community events and are concerned with the conservation and preservation of their community.

"I love Truckee and our community! I thrive on helping people enjoy their mountain life and hope they enjoy the area as much as I do." – Jaime Legare, Elements Co-Founder

Elements Mountain Company does not just want to simplify the mountain life for their fellow neighbors – they want to help you get busy living and enjoying the elements we all savor up here in the mountains!
"I'm always invigorated by the expansive blue skies, wide-open spaces and freedom to roam that exists in Tahoe Donner. Helping others get out and enjoy that same awe is what drives me to perfect our services to ease the realities of living here." – Matt Warren, Elements Co-Founder
Learn more about Elements Mountain Company's services and resources at elementsmtn.co and request a quote today.
The 10th annual Summer Concert on the Green takes place July 2-3, 2022, in Tahoe Donner. Tickets are on sale now.