TD Tyke Turned US Ski Team Athlete
Alder Creek Adventure Center, Association News, Bikeworks, Cross Country Ski Area, Member News, Trails


Oct 06
Tahoe Donner Community Helps Hannah Halvorsen Get to the Top.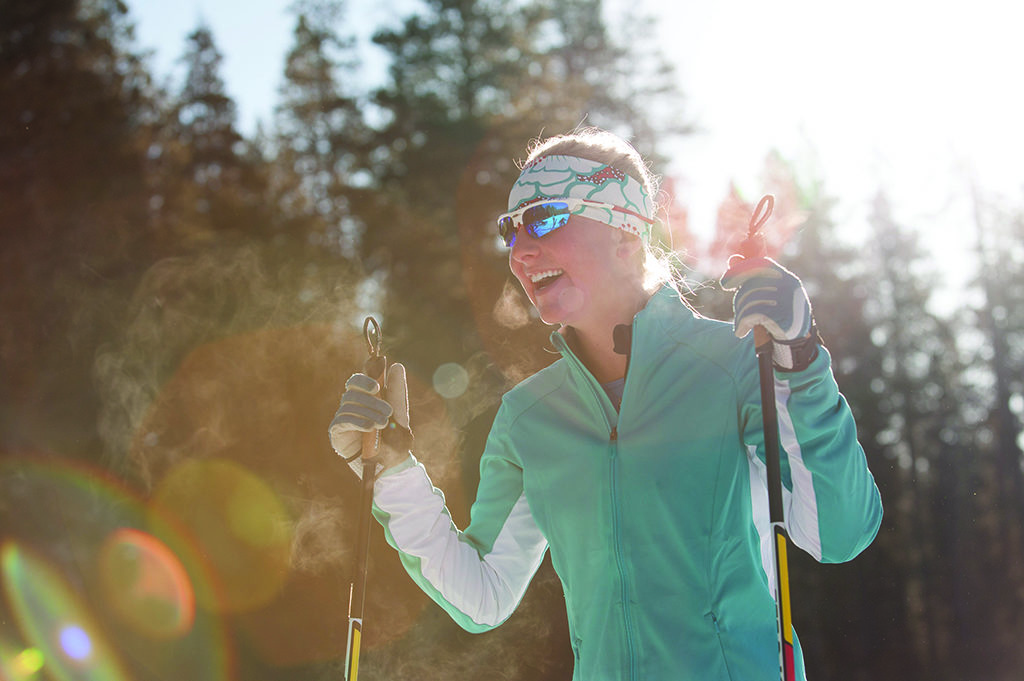 By Giuliana Rende | Photo by Daphne Hougard. Additional photos provided by Hannah Halvorsen
When asking homeowners and visitors what they love most about Tahoe Donner, one might expect them to start with praises for the majestic scenery, the convenient accessibility and the huge array of activities and programs. Yet, what you're more likely to hear from both long- and short-term residents is that it's the people. The personal connections. The chance to unplug from their devices, and swap their online "communities" for a real-life community, taking place in real-time, with real people.
Tahoe Donner residents are bonded together under one powerful passion – love for the outdoors. And no one understands the strength of this community and its bond better than Hannah Halvorsen.
Born and raised in Tahoe Donner, Hannah Halvorsen is an 18-year-old cross country skier on the U.S. Ski Team. She's a member of the 2017 World Junior Championships bronze medal-winning relay team, and has her sights determinedly set on representing the U.S. at the 2018 Olympic Games in Pyeongchang County, South Korea.
When talking with Hannah, it quickly becomes clear that she credits Tahoe Donner's warm community and world-class programs as integral parts in helping her get where she is today, and reaching her goals for the future.
WHERE IT ALL BEGAN 
"My first introduction to cross country skiing was being pulled in the back of a sled by my parents at the Tahoe Donner Cross Country Center," Hannah says. Her successful career began not only on the cross country trails here, but also in the many places and programs throughout the community.
A big smile overtakes her face when she talks about getting up, snow or shine, every weekend for a family ski, hitting the trails not only with her parents and brothers, but also with the other kids and families in the community.
"Tahoe Donner is the first place I ever hiked, Alpine skied, had my first swim lessons and played tennis with my Grandpa." 
Hannah also talks fondly about her elementary school memories of attending the cross country after-school ski program, crediting it as a vital part of her development as a junior skier.
"The weekend family ski became constant, as did the people we ran into. The same people were always out there to a level of consistency that if we didn't run into Mark Nadell we would ask him the following week where he was last Saturday."
It was there that she began to form life-long bonds with other skiers who were also becoming passionate about skiing.
HERE PASSION GROWS AND HER TALENTS FLOURISH 
"Growing up in Tahoe Donner not only gave me thousands of hours of skiing experience, it gave me a love for the sport that's been invaluable to finding success."
Hannah continued her development as a competitive ski racer throughout middle and high school, spending countless hours training both on and off the snow. She worked tirelessly, honing her cross country skills and her fitness levels to become a serious competitor on the international stage. According to Hannah, it was during this time that she quickly realized the rare and valuable opportunity she had to be training at one of the world's premier Nordic ski training centers.
"Older teammates of mine who had traveled the world for racing would confidently name Tahoe Donner as the most spectacular place to cross-country ski. We could go for hours without repeating a single trail."
She recalls hitting the trails daily, often twice per day, for hours at a time. Her common routine was to start at the break of dawn doing hard intervals to Hawk's Peak before school, and then back to the trails after school, often training past sundown. In fact, Hannah estimates that she probably did several hundred evening recovery jogs around Lion's Leap.
FROM JUNIOR RACER TO OLYMPIC HOPEFUL  
Throughout high school, Hannah continued to develop as a ski racer, and began reaching goals that proved she was on track toward realizing her Olympic dreams. In her sophomore year she qualified to represent the U.S. in Finland at the Under-18 Nations Cup, and in her junior year she competed in Sweden and Norway. In her senior year, Hannah qualified for and competed in the Youth Olympic Games in Lillehammer.
After graduating high school in 2016, Hannah was nominated to the U.S. Development Ski Team. She and her relay team went on to compete at the World Junior Championships in Park City, Utah, where they earned the first U.S. bronze medal in the event's history.
Just this past June, Hannah moved to Anchorage, Alaska, to join the Alaska Pacific University Ski Team and enroll as a psychology major. As much as she loves her amazing new surroundings, she is already eagerly anticipating her visits back to Truckee.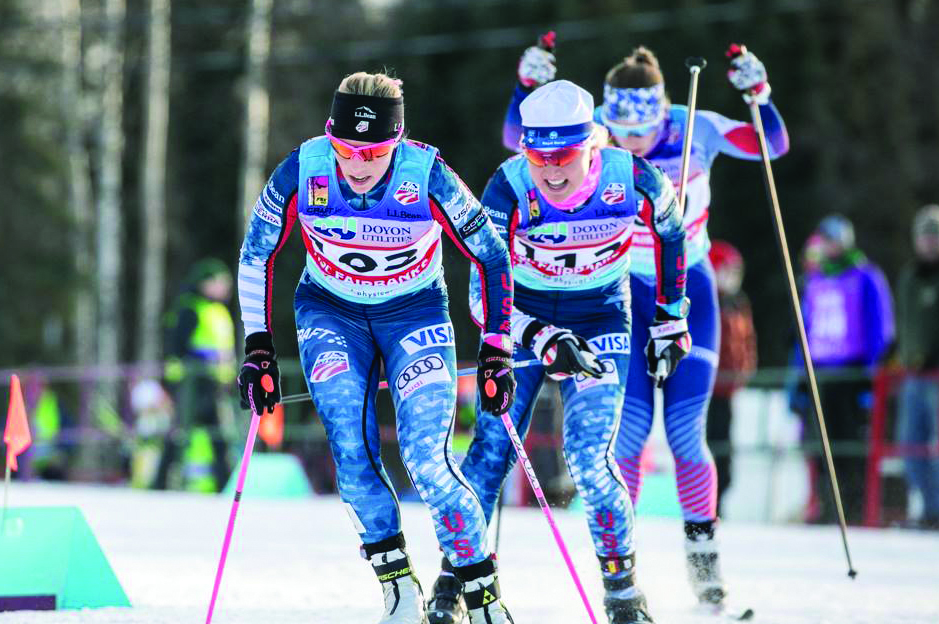 SUPPORT HANNAH: TAHOE DONNER'S CROSS COUNTRY STAR  
Although Hannah is now a member of the U.S. Ski Team, her ski training and travel are not fully funded. Hannah and her family are working to raise funds, and hoping that the Tahoe Donner community can help!
"My first visit home will be in October, and I have already planned a run from my house up to Hawk's Peak—my favorite spot in the whole world." 
When Hannah returns to Truckee in October, she'll be hosting a fundraising event at the Alder Creek Adventure Center, where she'll give a short presentation on her new adventures, training, living and attending school in Alaska. The event will include raffle prizes and an auction of Hannah's race clothing and equipment, and will be held October 17 from 5-7PM.
Additionally, attendees will have the opportunity to donate funds to help Hannah reach her Olympic dreams. If you can't make it to the event but still want to support our Olympic hopeful, you can donate through RallyMe.com at https://ussa.rallyme.com/rallies/4309.
Hannah's Upcoming Races:
December 2-3. Skate Sprint and 10km Classic. West Yellowstone, Montana
December 9-10. Classi Cprint and 10km Freestyle. Silver Star, BC-Canada
December 16-17. Classic 5km and Skate Sprint. Truckee, California (Home Races at Auburn Ski Club)
January 3-8: US Senior Nationals. Anchorage Alaska
January 27-February 2: FIS Nordic Junior World Ski Championship. Groms-Kandersteg (SUI)