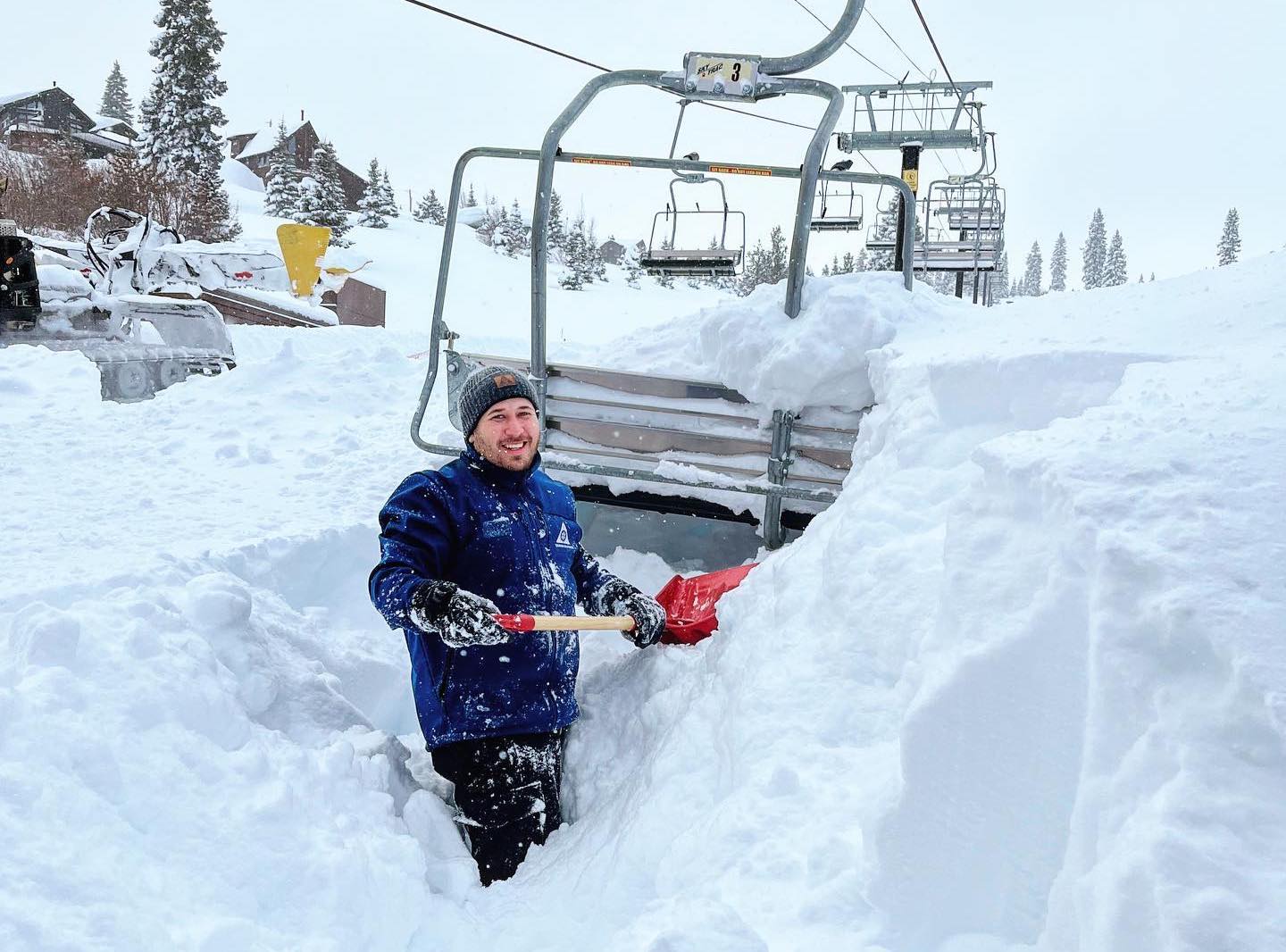 WINTER WEATHER WARNING + AMENITY UPDATES
Alder Creek Cafe, Architectural Standards, Blog Featured, Cross Country Ski Area, Downhill Ski Area, Featured, Member News, Northwoods Clubhouse, Pizza on the Hill, Trout Creek Recreation Center


Feb 27

Last Updated March 13 at 10:41AM

Severe winter weather is once again affecting the Truckee/Tahoe region, and a winter weather warning is in effect until 5PM on Wednesday, March 15.

Due to hazardous weather and road conditions in the Tahoe Area, active grooming and snow removal with heavy equipment will occur at all Tahoe Donner amenities during and following storm cycles to begin reopening amenities. Please stay away from amenities while crews are working until the amenity has opened. Parking your vehicle in parking lots or utilizing areas before an amenity opens will slow down snow removal processes and delay its opening. Please check the Downhill Ski Resort conditions page and Cross Country Ski Center conditions page for the most up-to-date statuses on ski areas, as well as the information below for all association amenities.

Current amenity statuses include:

All hours are conditions permitting. Status updates may change as current snow removal takes place and additional weather is forecasted.
---
COMMUNITY TIPS
Limited, reduced roadways, including one-lane roads, high snow banks and high traffic can be common throughout any storm cycle. Please be aware that low inventories of supplies, including groceries and fuel, may occur if you are in the Truckee area. If you are traveling in the area, bring extra food, clothes, water and gas in your vehicle. Drive slow or carpool if possible, and be kind and respectful to those around working and recreating around you.
The Town of Truckee and local snow removal services will work to clear snow accumulation as it occurs, but local roadways may be in poor condition throughout any storm. If you see a downed power line, stay away and call 911 followed by the TDPUD at (530) 587-3896. Find additional Town of Truckee updates here.
To stay in the know in the Truckee area, subscribe to CodeRED for local emergency alerts.