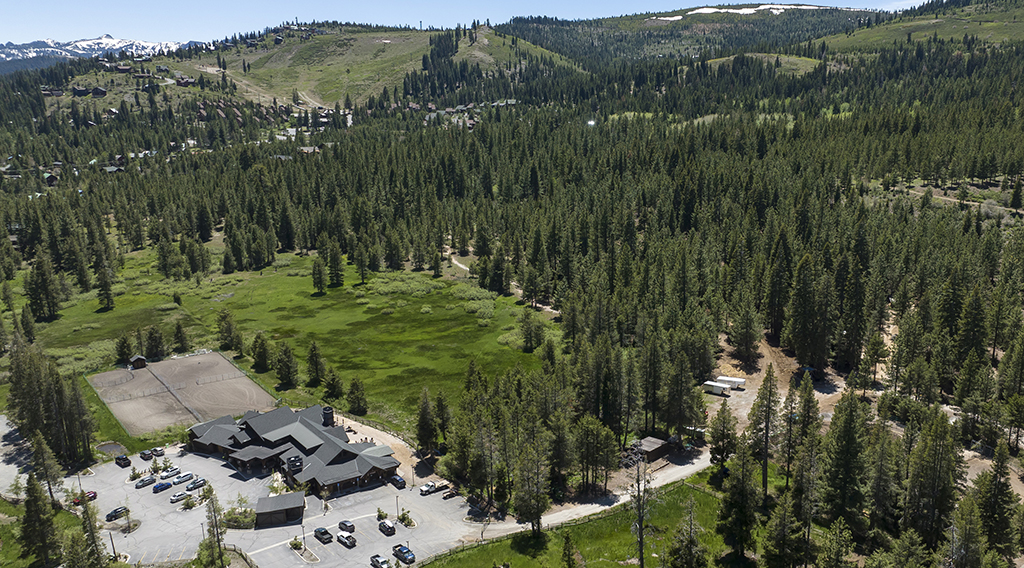 Alder Creek Adventure Center is the Place to Be This Summer!
Alder Creek Adventure Center, Alder Creek Cafe, Bikeworks, Blog Featured, Equestrian, Member News, Trails


Jun 30

The Alder Creek Adventure Center is the perfect basecamp for all your summer adventures, featuring easy access to the Tahoe Donner Trail System, the Equestrian Center, Bikeworks and more. Home to the Alder Creek Cafe and Trailside Bar, enjoy delicious dining options and a unique selection of draft and bottled beer and premium wines. Before, during or after exploring, soak up the sun on the patio amidst the tranquility of the surrounding meadow.

New this summer is a variety of fun and family-friendly events, activities and extended dining hours to help you make the most of your summer in Tahoe Donner.


New! Evening Drink Options + Dinner With a View
The Trailside Bar is open daily until 8PM, and the Alder Creek Cafe is open from 5-8PM Thursday through Sunday for dinner, drinks and stunning sunset views. With the newly extended hours, end your perfect summer day with a fresh, made-to-order meal, tasty Edi-Bōl creations on Thursday evenings and a crisp, cold beer or glass of wine.

Welcome Chef Marty Carlton!
As the former proprietor and head chef of local favorite Marty's Cafe, and having served as a private chef for the presidential Bush family, Marty brings a wealth of experience and creativity to the kitchen with inspired American cuisine that fuses fresh ingredients with classic lunch and dinner offerings. Stop in for a tasty bite and to welcome Marty to the team!

Game Nights
Trivia Night
Nothing says summertime like an evening of friendly competition. Trivia has moved from Monday nights at Pizza on the Hill to Sunday nights at 6PM at the Alder Creek Cafe. A community favorite geared toward adults, Trivia Night offers brain-teasing questions to test your knowledge of random facts for a chance at fun prizes.

Cornhole Tournaments
Beginning July 7 through August 25, enjoy family-friendly cornhole tournaments every Friday from 5-8PM on the back patio of the Alder Creek Adventure Center. Entry fees are $5 per person or $10 per team; each entry fee includes a free Trailside Bar drink ticket. Have your team name ready upon arrival – the more clever the name, the better!

Dinner menu from the Alder Creek Cafe available for trivia and cornhole until 8PM.

New Fun + Exhilarating Trail Events
Tour de TD
Saturday, July 22 | 12-4PM
Participants try to make it to as many checkpoints as possible throughout the Tahoe Donner Trail System while collecting colored wristbands. Checkpoint maps will be handed out starting at 12PM at ACAC. Return by 4PM and present your wristbands to earn your finisher's medal. Enjoy live music from 4-6PM, dinner at Alder Creek Cafe and drinks from the Trailside Bar until 8PM following the tour. Learn More.

Poker Ride
Saturday, August 12 | 12PM
Try to achieve the best poker hand from cards collected at five checkpoints throughout the Tahoe Donner Trail System. Maps indicating checkpoint locations will be handed out starting at 12PM at ACAC. Return to ACAC by 4PM to enjoy live music, games and a chance to trade cards. Starting at 4PM, it's showdown time! Learn More.