2018 Grant Highlights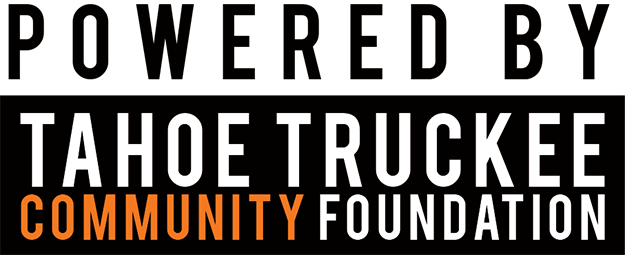 $40,000 in grant awards in 2018.  Thank you donors!
As you read about our grants, think of the significant impact we can make together as we reach toward our ultimate goal of $100,000 in annual giving!
$5,000 – Choices Transitional Services. Specialized programs for adults with developmental disabilities, which promote independence, personal development and self-sufficiency. This is a  grant for new laptop computers for use by developmentally disabled clients
$5,000 – Family Resource Center of Truckee.  Promotes social and economic success -  a one-stop resource center for underserved families and individuals in our community — providing concrete support and safety-net services in times of need.  This grant supports low-income community members' civil and family law matters.
$5,000 – Give Back Tahoe. An annual campaign of the Tahoe Truckee Community Foundation to support challenge grants and support services to local non-profits.
$3,000 – High Fives Foundation. Supports the dreams of outdoor action sports athletes by raising injury prevention awareness while providing resources and inspiration to those who suffer life-altering injuries.  This grant is for personalized outpatient therapy sessions for 10 locals who have suffered such an injury.
$5,000 – KidZone Museum: Inspires learning through creative play and discovery. The facility was heavily damaged last winter and this grant is to create a business development plan necessary to unlock funding for a new facility
$2,000 – Sierra Watershed Education Partnerships.  Promoting environmental stewardship by connecting students to their community and local environment through comprehensive watershed education and service-learning.  This grant is for their Trout in the Classroom program where throughout the spring students monitor and care for Lahontan Cutthroat Trout eggs, raising them from egg to fry, and eventually release them into an approved nearby stream or lake.
$3,000 – Slow Food Lake Tahoe. Educates the community about growing, preparing and accessing local and sustainable food.  This grant covers new native plants, signage and garden expenses.
$2,500 – Tahoe Institute for Natural Science. This grant advances  natural history, conservation and ecosystem knowledge of the Tahoe region.
$1,000 – Tahoe-Pyramid Trail. This grant furthers the completion of the Truckee to Reno leg of the trail along the Truckee River in California Canyon between Iceland and Floriston.
$3,500 – Tahoe Donner Land Trust. Preserving open space in the greater Truckee area. This grant is for new signage and support for an additional 4-mile section of the Donner Lake Rim Trail.
$5,000 – Truckee Donner Railroad Society. Perpetuates the study and advancement of knowledge of working railroads in the Truckee Donner area.  This grant is for restoration and installation of vintage rolling stock (crane and rotary plow), fencing and signage.
Updated: 11-19-18